It is obvious that the COVID-19 pandemic has exposed the vulnerability of agri-food systems to shocks and stresses, as it increased global food insecurity. It has also shown that Farmers Markets are more needed to make agri-food systems more resilient, efficient, sustainable, and inclusive. Well organized, safe, self-controlled Farmers Markets (also known as the Green Markets), that take all the necessary steps to protect consumers. Their reincarnation could be considered as the best place in the post COVID era where local Farmers can sell their products directly to consumers. This creates a special environment for interacting with each other. This can happen with an abundant variety of Georgian Agri-Food, Famous Georgian wines, fruits, and diverse type of cheese. Farmers' markets are a significant part of the urban-peri urban-rural interaction and they have continued to grow in popularity. This is mostly due to the growing consumer interest in obtaining organic, locally produced food directly from producers. Georgian Farmers Market venders also develop personal relationships with their customers and cultivate new habits and traditions for a new generation to embrace.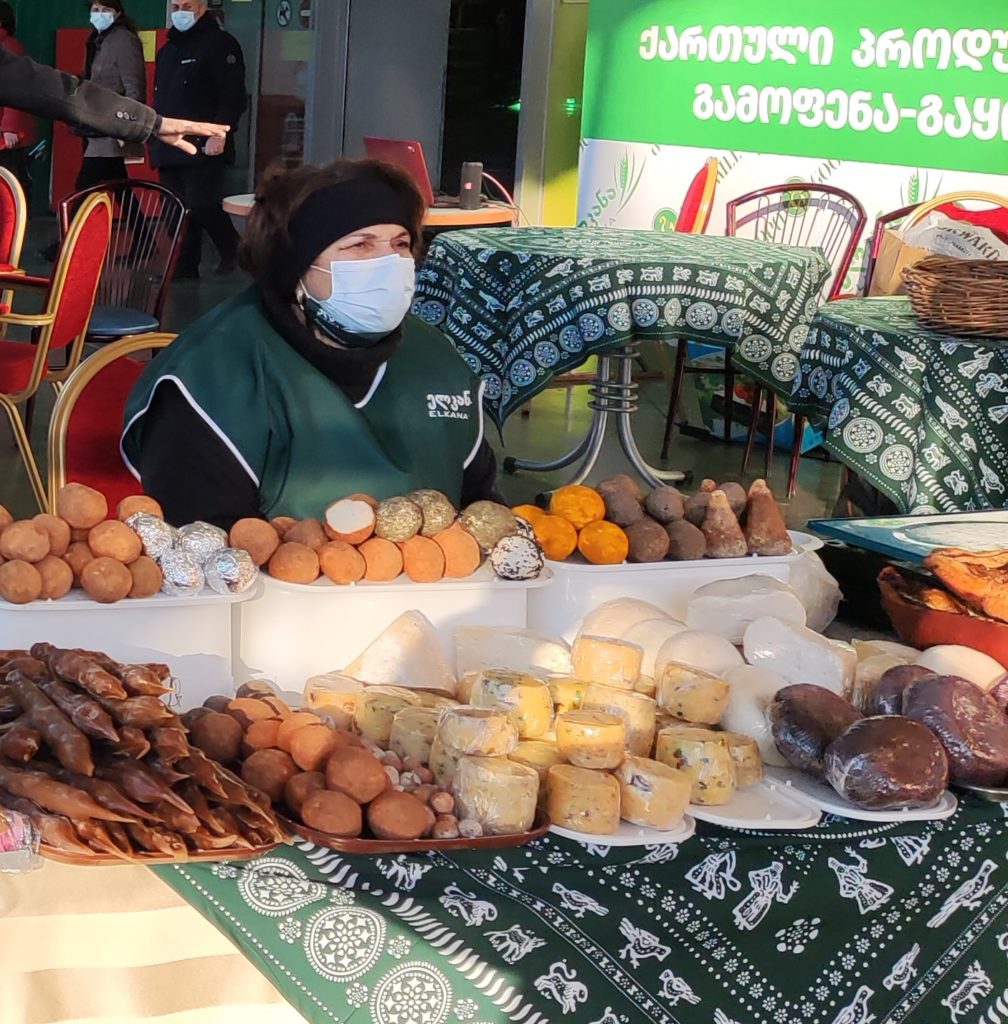 For most countries like Georgia, Agriculture is considered as the backbone of human survival, well-being, economic and social resilience. Farmers Markets fill the gapbetween producers and consumers, increasing the consumption of healthy food. Well-organized, Organic, Farmer Markets have deep roots in Georgia. They offer not only high-quality products but also the best prices and the best products for consumers. The Green Farmers Markets are located in different parts of Georgia. The Agri-food diversity of these markets includes fruits, vegetables, tea, medical herbs, mushrooms dairy products, nuts and hazelnuts, and bakery products. Homemade cheese, wine,delicious honey and bee products, apple cider and vodka (chacha) are the most important products found at these markets.
Winemaking in Georgia stretches back over 8,000 years. According to archaeological evidence, the first Georgian wines were made and stored in earthenware vessels called Ovevri, an egg-shaped vessel. The clay from which the Qvevri is made, like oak barrels, gives a very special aroma. The fermentation of wine has a Georgian character and tradition which is really unique. Qvevri are among the world's earliest examples of winemaking technology. The tradition of Qvevri wine-making defines the lifestyle of local communities and forms an inseparable part of their cultural identity and inheritance, with wine and vines frequently evoked in Georgian oral traditions andsongs. It is well known that about 500 varieties of grapes are grown (according to historical data, there were more than 3,000 varieties originally) in Georgia, which is 2.5% of the world's varieties, from which the best-quality wines are made. The best-known Georgian wines are Saperavi, Rkatsiteli, Kindzmarauli, Titska -Tsolikauri, Khvanchkara, Tvishi, Usakhelauri, Ojaleshi.
The Association for Farmers Rights Defense, AFRD Georgia is the part of the World Farmers Market Coalition. We are very interested in recruiting new traders and farmers/ producer. Implementing education programs in schools, raising funds to support low-income consumers, and generally benefiting from a better and fairer food system through competitive Farmers Markets are benefits of working with the WFMC.