The WorldFMC Academy is a connecting place for our community of practice and a diverse and useful toolbox, to provide our members, advocates, and strategic partners to grow the capacity of farmers markets, to exchange tried-and-true best practices and innovations, and to advance farmers markets into the global food systems.
There are on-demand recorded courses, interactive live-streamed workshops of various formats, virtual and in-person laboratories and affinity group communities, and a library of extensive resources shared by our members.
Despite differences in geographical, cultural, political, social, and economic contexts, farmers markets share more than what divides them. We also know that our members from all continents of the globe possess some of the best know-how expertise.
The intention of our Academy is to provide our community the space for convening and collaborating, collecting and organizing the increasing body of knowledge in diverse formats, translating (not just in language) and adapting, and creating new things.
We can't wait for you to join us.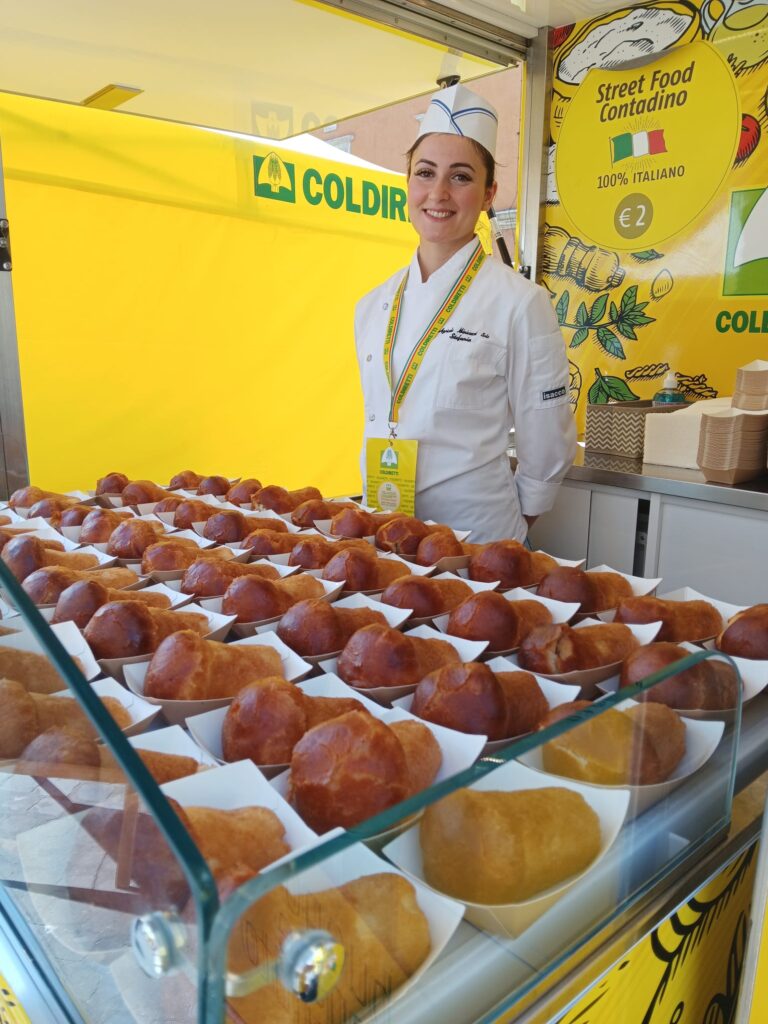 Frequently Asked Questions
Who can access the Academy?
At this time, our academy is open only to WorldFMC members. If you are interested in gaining access to the library, please reach out to us at academy@worldfmc.org. In the meantime, check out our first mini-course on Youtube!
Who can join for the Academy Studios?
Everyone! We livestream our studios, and they are free and open to public to join in real time. You just have to register (links above). The recordings are only available to WorldFMC members.
I have an idea for a studio or mini-course. How can I propose my idea?
How does pricing work?
If you pay for membership, it is free! If you do not have a WorldFMC membership, email us and we will be in touch with you separately.
Upcoming Events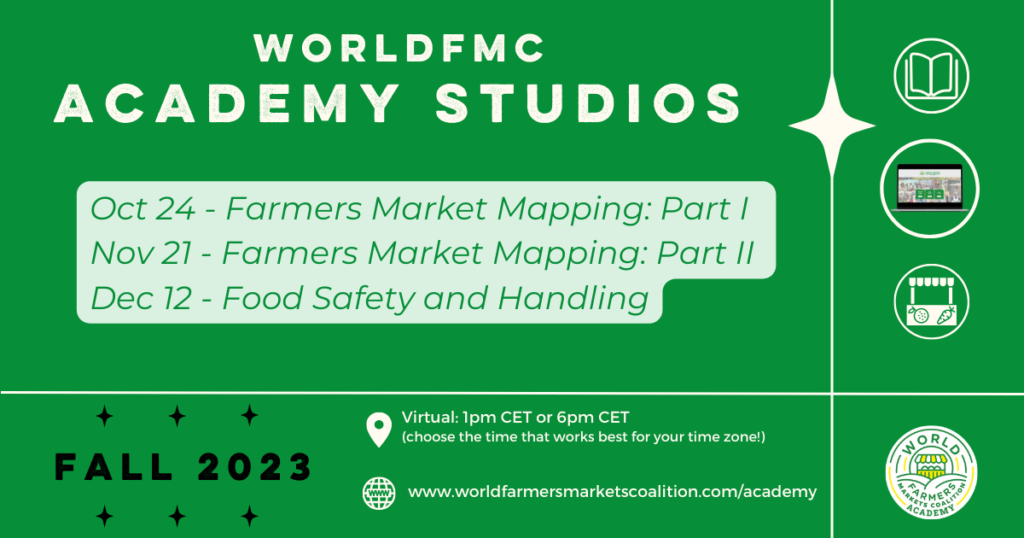 Our next WorldFMC Academy Studio is approaching!
Join us in our WorldFMC Academy December Studio, "Food Safety & Handling Strategies: Part I." Poor food handling and hygiene in farmers markets makes every stakeholder vulnerable: farmers, shoppers, and the community that hosts markets. How do you mitigate and manage the risk in your market? With local competent authorities? We will explore this critical issue at the upcoming Studio.
Please note that you *must* register for this studio.
Please save the Zoom link after you register! This studio will be offered in English, with the option of captions in your own language.
---
Check out our First Mini-Course!
Questions? Concerns? Ideas?
Something that isn't addressed here?
We're here to help.