US delegation joins Villaggio Coldiretti in Rome
With support from the Italian Ministry of Foreign Affairs' program, I Love Italy, the World Farmers Markets Coalition brought a team of food systems leaders to Rome to attend the October weekend festival devoted to elevating the lives and livelihoods of farmers to the visiting public (of 2 million visitors). The delegation included representatives from the National Farmers' Union, Farm Aid, The Food Trust, the Fair Food Network, the Farmers Market Coalition (USA), and local farmers and government officials. Not only did this event trigger a meeting between US practitioners and the senior US government official at the Embassy in Rome — Ellen Luger, but also intensive learning exchanges with Italian practitioners in agritourism and food access.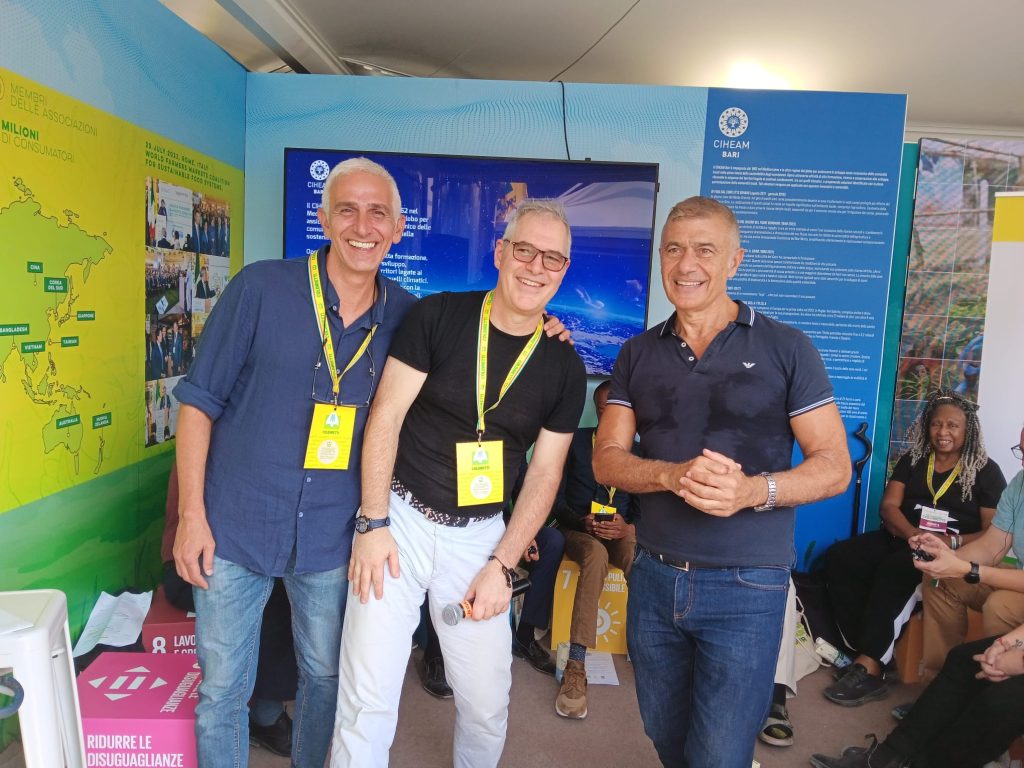 ---
WorldFMC President addresses 500 Italian farmers
Richard McCarthy addressed the large and enthusiastic audience of Italian farmers who gathered in Rome for the Villaggio Coldiretti on Friday, 13 October 2023. Joined by FAO Deputy Director General Maurizio Martina and others, McCarthy delivered his remarks in Italian, albeit primitive Italian, in order to convey how important it is for Italian farmers to recognize their critical role to make multifunctional agriculture more than a theory or set of policies, but rather as an approach to agriculture that values families, ecosystem management, and entrepreneurism. This approach is one that Italian farmers can share with colleagues from around the world.
---
The WorldFMC meets with International Agencies
The month of October is a busy month for FAO and other agencies based in Rome that are concerned with food systems. On 25 October 2023, WorldFMC President Richard McCarthy was able to address a Committee on Food Security side event on the short-value chain, titled, "Our Seat at the Table: Maximizing Transformative Opportunities across the Rural-Urban Continuum to Deliver Healthy Diets from Sustainable Food Systems" [pictured below in the FAO Red Room] together with Corinna Hawkes, Director, Food Systems and Food Safety Division, Manuel de Arujo, Mayor of Quelimane, Mozambique, Mohamed Sefiani, Mayor of Chefchaouen, Morocco, Charlie Worthington, Food Systems Lead, Consumers International, and Stineke Onemu, UN-Nutrition. During this period, WorldFMC Director General Carmelo Troccoli and President McCarthy were also able to hold several key meetings at the headquarters of the World Food Program (WFP), the International Fund for Agricultural Development (IFAD), and the Convention on Biological Diversity (CBD) at the Food and Agriculture Organization (FAO). More than just meetings, we are forging strategies to collaborate with partners to make meaningful progress to support farmers market development as a critical first step to reimagine and refortify local food economies.