Guest article written by Owen Savage (Head of Communications at Grønt Marked)
---
In August 2023, Grønt Marked celebrated the fact that they now have a market every week of the month. They did so with the start of their new location, Aksel Møllers Have in Frederiksberg, Copenhagen.
Four market weekends and squares seemed like a distant goal to work towards. We always aimed to grow slowly but steadily, building new relations in every new location, because what is a market if it's not a place of community? We want to thank everyone – especially their producers who have always stuck by us and supported our ideas.

– Virginia Catena, Co-Founder, Grønt Marked
Virginia is one of the group of friends who, in 2019, saw farmers markets as a way to bring to Copenhagen something they thought was missing: a place where they could meet with local producers and support sustainable farming. Coming from Denmark, the UK, Australia, Italy and Argentina, the team is committed to bringing together outstanding local producers from Denmark and Skåne region to the city where they can engage directly with its consumers. Since its inception, Grønt Marked has been helped by over 100 volunteers, most of whom are internationals from all around the world.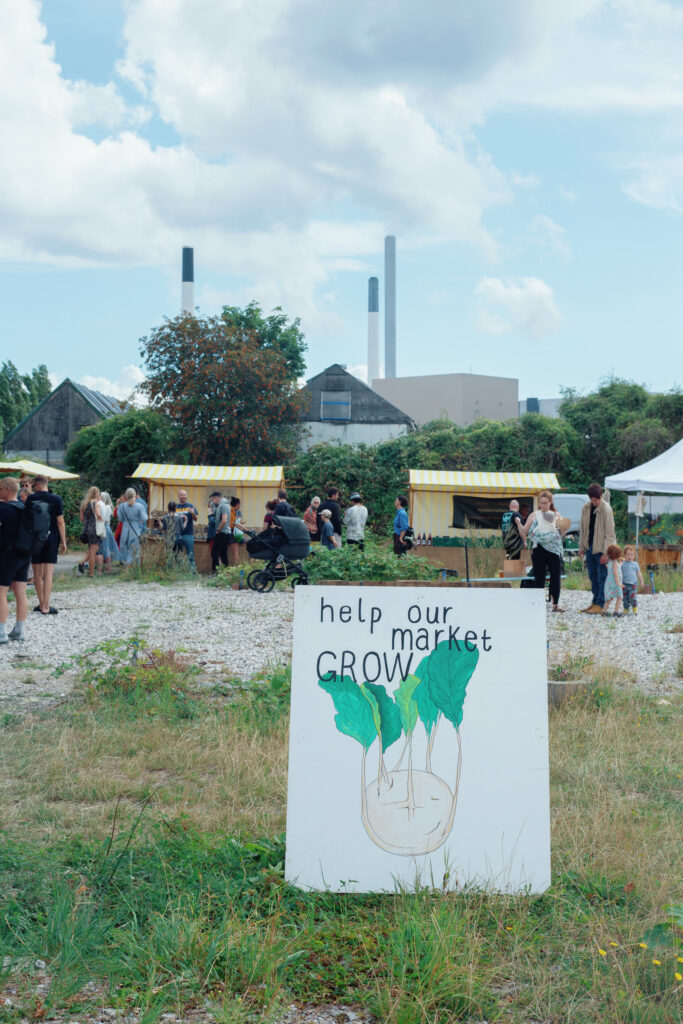 Denmark's agriculture leans heavily towards industrialisation, and family family farming is relatively weak. The country primarily emphasizes animal fodder production, which accounts for nearly 80% of its agricultural output. Over 60% of the nation's land is dedicated to agriculture, predominantly centred around animal farming.
When they set out to build a farmers market, the aim was to make a reliable alternative for Copenhageners to access food and goods that have been produced locally, with respect for the soil and the people who work with it. Grønt Marked advocates for a shift towards more sustainable and diversified agricultural practices – their vision challenges the current agricultural landscape in Denmark.
Since its start, Grønt Marked has built relations with more than 50 local producers. Although at the beginning producers were skeptical, Covid-19 demonstrated the importance of markets as places of human interaction. It became clear that they were important to producers – not only for turnover – but as a chance to create human connections, learning opportunities from other producers, and a sense of community and connection between producers and citizens.
The long-term goal is to become a real shopping alternative for Copenhageners, shortening the distance from farm to fork. Supermarkets create a distance between consumers, the soil and farmers, and by buying directly from farmers and having the possibility to interact with them, the market organisers hope to facilitate stronger relations with the food we put on our plates and contribute to a healthier food system.
---
Follow this link to learn more about the Grønt Marked!
Photo Credit: Aleksandr Buniatov, @abuniatov (Featured Photo); Maya Matsuura, @mayanoue, (Central Article Photo)